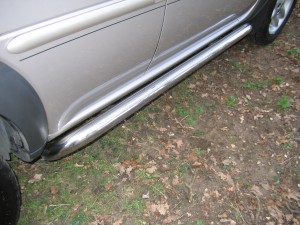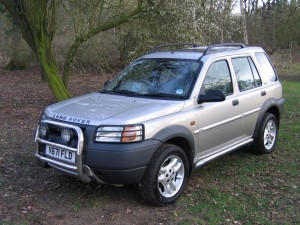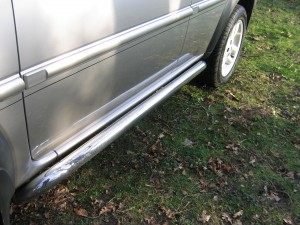 NOW SOLD
Want the ultimate Freelander accessories? How about these fantastic tubular chrome Freelander side steps. They certainly add a touch of extra class to any Freelander.
The benefits of Freelander accessories like these are:
They look fantastic;
They protect your body work from car park dings – if somebody parks too close when they open their door the side steps will protect your body work from ever being touched;
They aid in getting in and out of your Freelander.
These Freelander side steps are easy accessories to fit, and if you have any problems we are always on the end of the telephone to help. They will fit both the 3 and 5 door Freelander 1.
So why not style up your Freelander today and get those heads turning!
Only £150, and shipping is just £12 for mainland UK (please enquire on shipping costs for other countries).