Is Your Rover 2.5 litre K V6 Cylinder Head Cracked?
Do You Need a New Cylinder Head?
We Can Help!
ONLY £595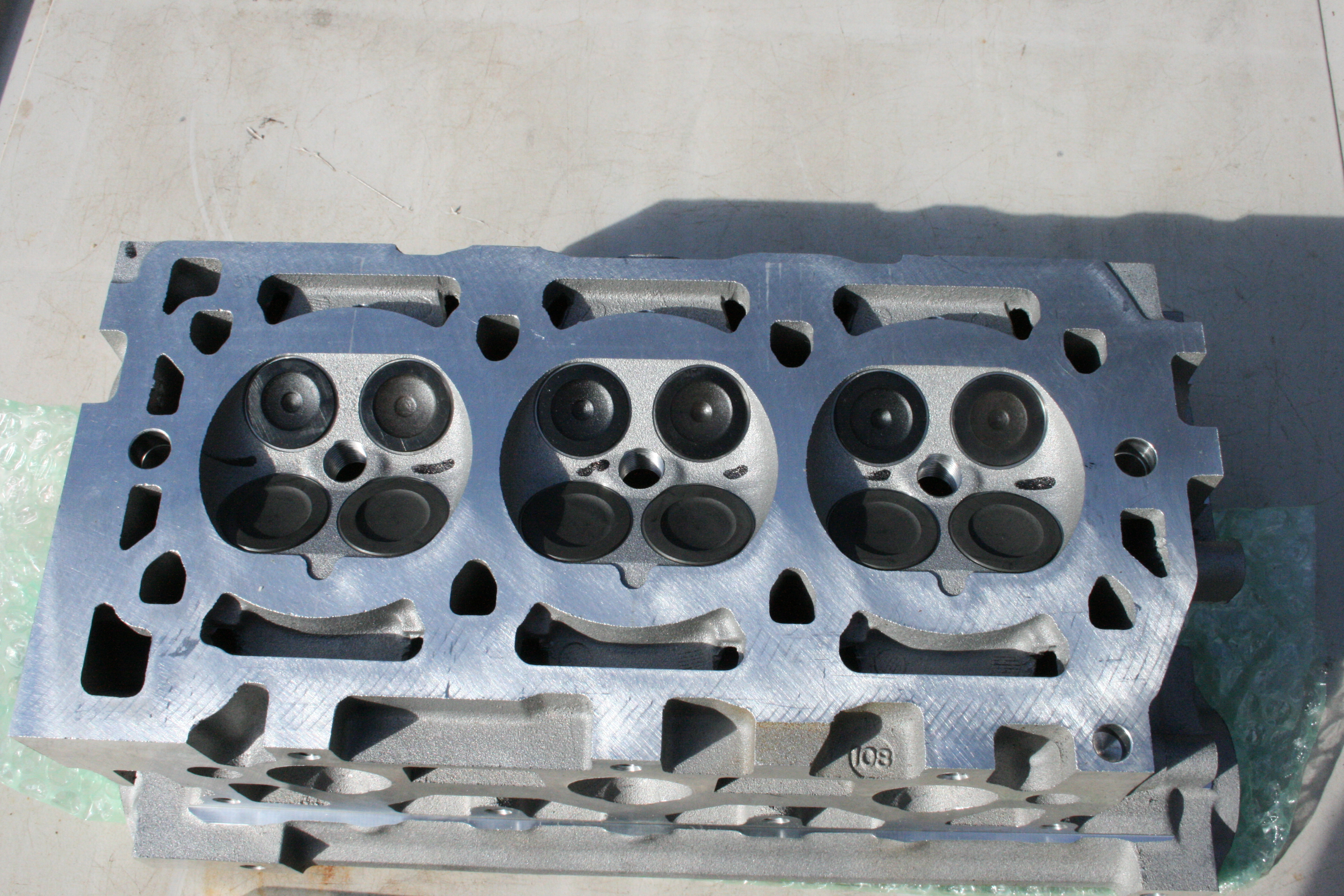 This is a BRAND NEW Rover K V6 Cylinder Head which fits the Freelander 2.5 litre Petrol K V6.
The cylinder head comes complete with
Valves
Camshafts
Hydraulic Lifters
Can you ship Worldwide?
Yes, we will ship anywhere in the world (providing we can find a courier who will do it!)
The shipping prices are:
Country               Price
Australia              £  85
Austria                 £  45
Andora                 £  80
Belgium                £  45
Bulgaria               £  70
Canada                 £  85
Cyprus                 £  70
Czech Rupublic    £  70
Denmark              £  45
Estonia                 £  70
Finland                 £  45
France                  £  45
Germany               £  45
Greece                  £  80
Holland                 £  45
Hungary               £  70
Ireland                 £  45
Italy                     £  45
Liechtenstein       £  80
Lithuania              £  70
Luxembourg         £  45
Malta                    £  95
Monaco                 £  70
Norway                 £  70
Poland                  £  70
Portugal                £  45
Romania               £  70
Slovakia                £  70
Spain                     £  45
Sweden                 £  45
Switzerland           £  80
Ukraine                  £  70
U.K                         £  15
U.S.A.                    £  85
If your country is not on this list give us a call on
+44-780-9575-421
or send an email to
sue@freelanderspecialist.com
for a shipping quotation.
How do I get my Cylinder Head fitted?
Need your brand new cylinder head fitted? For the complete hassle free service, bring your vehicle to us and we will fit the cylinder head for you.
Take away all the hassle of getting your vehicle back on the road for a total of just £895 which includes:
Suppy & fitting of one new cylinder headSupply & fitting of one head gasket kit & boltsEngine Oil & Coolant
The cost of supply only for the brand new cylinder head, excluding shipping is £595.
How can I pay for my brand new cylinder head?
The painful bit I know! But we like to give you as much choice as possible, so we accept:
Cash (If you are collecting it)
All Major Credit Cards (including AMEX) – over the phone or on collection
Direct Bank Transfer
Paypal
Cheques – provided they clear before delivery or collection
What if something goes wrong?
We don't like things going wrong, and you certainly wouldn't! Quality is important to us, but in the event that something does go wrong you have our
12 month, unlimited mileage warranty.
Our warranty covers you for a replacement cylinder head in the event of any failure due to faulty parts.
Please enter text here...
[nggallery id=25]