FOR SALE
2000 Land Rover Freelander GS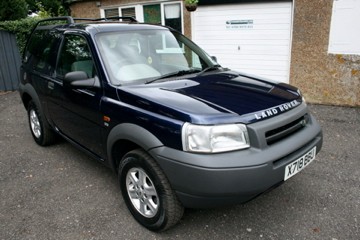 Priced for Quick Sale: £1,500
NOW SOLD 
12 Months MOT (until 21/10/2013)
3 Door Convertible
Air Conditioning

Tow Ball

Head Gaskets Replaced
Cam Belt Replaced
Water Pump Replaced
Thermostat Replaced
New Front Brake Pads & Discs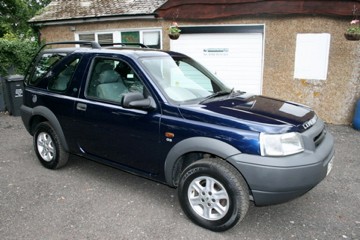 If you want great power and towing ability this is the Freelander for you. It is in very good condition and ready to go straight to work – or play!
This Freelander has a powerful 2.5 litre Petrol engine – driving will bring a smile to your face, and there is enough power to put the tow ball to good use!
If you have a horse box or a caravan this is the best model of Freelander for you. Not only does it have the power, but it also has the versatility. The hard top is removable to let that sunshine in (well, maybe you will be cruising off somewhere that does have sunshine!)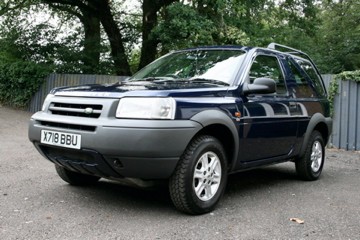 This Freelander has 12 months MOT until 21 October 2013.
Less than 500 miles ago the Freelander had new head gaskets; a new water pump and a new thermostat; a new cam belt and new front brake pads and discs – putting it in shipshape mechanical condition.
And it comes with our 30 day warranty against any mechanical defects.
This Freelander has such style, comfort and versatility, no wonder they are the best all-rounders in their class. It is a solid, quality 4×4 at a bargain price.
Excellent value and a stunning car – go on, give it some fun – you know you want to!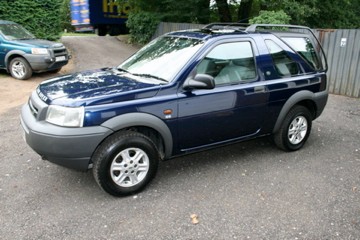 All viewings welcome.
Please give us a ring on
0780 9575 421
to arrange a convenient time.