Freelander IRD / Transfer Box
Planetary Shims
£25 for a pair
Free UK postage, £12 tracked and signed for postage for the rest of the World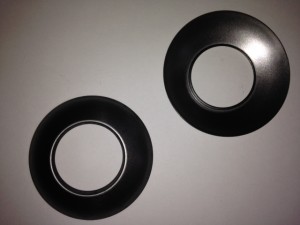 TECHNICAL INFORMATION: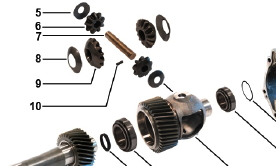 These Freelander IRD / Transfer Box Planetary Shims are no. 8 in the exploded diagram of the IRD opposite. These are for a Freelander 1 (1998 – 2006).
Since originals of these shims are not available and they generally show wear, hence need replacing when reconditioning an IRD, we have these produced especially for us.
The price for the planetary
shims is per pair (i.e. the two shims required for one IRD unit).
The thickness of shim you require will depend on your IRD / Transfer Box. Generally the early IRD units used a 0.5mm thick shim – these are the ones which are most likely to be destroyed when an IRD has a problem. The later IRD units used a 1mm thick shim.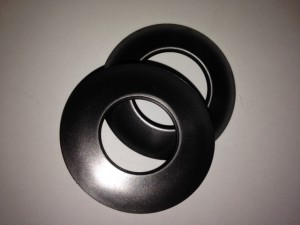 These planetary shims are 0.5mm thick. Please check the thickness of your existing shims, if possible, to ensure these are the correct ones.
If you require 1mm thick shims please message us or contact us on +44-780-9575-421 for availability.
We do not have the shims labeled no. 5 in the exploded diagram as these do not generally cause a problem and can usually be reused.
If you require 10 or more pairs of these shims please message us or contact us on +44-780-9575-421 for a bulk discount.
If you need any other IRD parts, or require help in fitting your shims, please do contact us.
POSTAGE:
We ship Worldwide
These shims are shipped using a tracked and signed for service outside of the UK.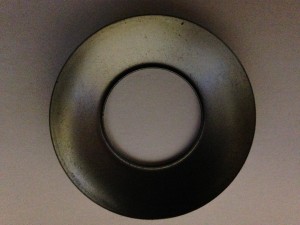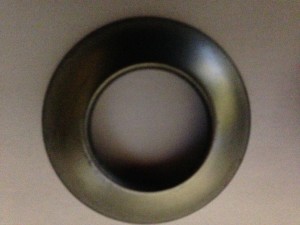 Your shims can be returned to us within 14 days for a full refund, excluding postage, provided they are in the same condition you received them and they have not been fitted to an IRD / transfer box.
TO ORDER YOUR SHIMS PLEASE SELECT FROM THE UK OR OVERSEAS SHIPPING OPTION BELOW
If you would like 10 or more pairs please contact us for a quantity discount.